Play Detective Barbie Online
Detective Barbie: Mystery of the Carnival Caper (voice) (as Richard Gautier), Barbie Barbie and her parthers must search the carnival for clues that might lead them to find Ken, the missing money and the person responsible for their inopportune departure. This website uses cookies to improve your experience while you navigate through the website. Detective Barbie is a series of three mystery themed point and click adventure games starring the character Barbie. The series consists of Detective Barbie In the Mystery of the Carnival Caper! (1998) Detective Barbie 2: The Vacation Mystery (1999), and Detective Barbie: The Mystery Cruise (2000). The first two games were developed by Gorilla Systems Corporation and published on the PC.
I used to play Detective Barbie all the time! I miss it, and I was wondering if there was a MacBook Pro compatible version anywhere. The only ones I can find are for Windows 95/98,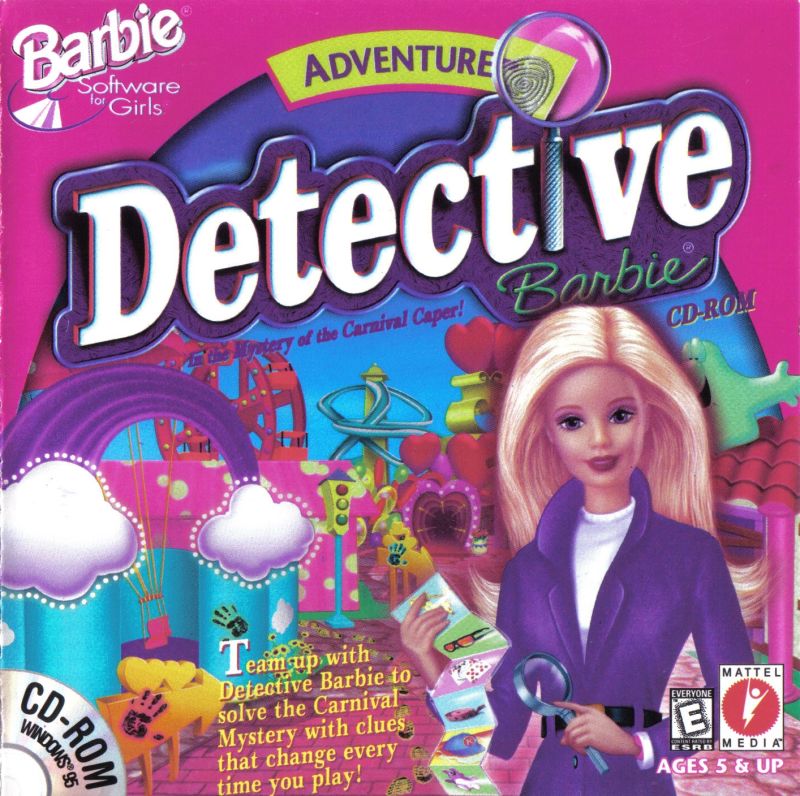 Barbie Detective Game Pc
pretty sure they didn't make it for Mac... Mac back then, isn't what is now. Back then, they also had the 'I switched' commercials, where people were claiming to have switched from PC to Mac... So Windows wasn't exactly all about sharing media at the time... However, your computer can get whats called Bootcamp, which is a program for Mac, which enables it to run PC based games/programs... It is a little laggy though.
You have to be logged in to write a comment
Play Detective Barbie Online
:smile: :bowtie: :laughing: :blush: :smiley: :relaxed: :smirk: :heart_eyes: :kissing_heart: :kissing_closed_eyes: :flushed: :relieved: :satisfied: :grin: :wink: :stuck_out_tongue_winking_eye: :stuck_out_tongue_closed_eyes: :grinning: :kissing: :kissing_smiling_eyes: :stuck_out_tongue: :sleeping: :worried: :frowning: :anguished: :open_mouth: :grimacing: :confused: :hushed: :expressionless: :unamused: :sweat_smile: :sweat: :disappointed_relieved: :weary: :pensive: :disappointed: :confounded: :fearful: :cold_sweat: :persevere: :cry: :sob: :joy: :astonished: :scream: :neckbeard: :tired_face: :angry: :rage: :triumph: :sleepy: :yum: :mask: :sunglasses: :dizzy_face: :imp: :neutral_face: :no_mouth: :innocent: :poop: :thumbsup: :thumbsdown: :heart: :broken_heart: