Odc Officeapps Live Com Proxy
Office 2016 repeatedly asking for proxy credentials. On Jan 4, 2017 at 16:47 UTC 1st Post. Microsoft Office. Next: Adobe Acrobat in MS. Every connection was to port 443 (reserved for HTTPS), so the data traveling between the Windows 7 PC and these remote computers at Akamai was encrypted. As shown below, three of the computers Word contacted have the same name, cdn.odc.officeapps.live.com. This is a normal occurrence. The tools gives url needs unblocking even when there is not firewall or any proxy. Any Idea what might be wrong? URL needs unblocking: ocsp.globalsign.com Test FQDN(s) used were: ocsp.globalsign.com URL needs unblocking: ocsp2.globalsign.com Test FQDN(s) used were: ocsp2.globalsign.com URL n.
Collaborate for free with online versions of Microsoft Word, PowerPoint, Excel, and OneNote. Save documents, spreadsheets, and presentations online, in OneDrive. Share them with others and work together at the same time. I have added all these as proxy exceptions but keep getting Windows Security messages: - 'Connecting to proxy server for cdn.odc.officeappslive.com' Even if I put in the username and password it does not go away, very frustrating, can anyone help? Premium Content You need an Expert Office subscription to comment.
Office 2013 Proxy Server Odc.officeapps.live.com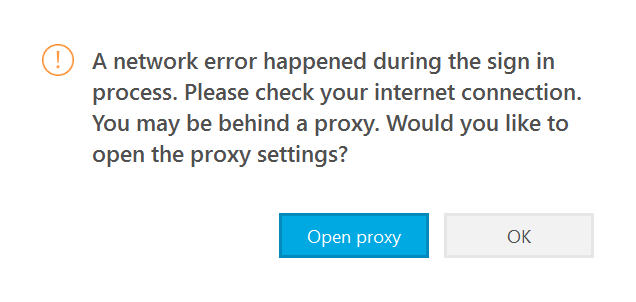 Officeapps Live Download
Odc Office Apps Live Com Proxy Yahoo
This is a very helpful deep dive session. One question I have is which of the URLs below should go through the proxy. I noticed in the previous deep dive it was recommended that SharePoint should use the proxy. So I'd imagine *.sharepoint.com should use the proxy. Is there anything else below that should use the proxy?
This is the URL I obtained the list from:
https://support.office.com/en-us/article/Office-365-URLs-and-IP-address-ranges-8548a211-3fe7-47cb-abb1-355ea5aa88a2?ui=en-US&rs=en-US&ad=US
'*.aadrm.com','*.activedirectory.windowsazure.com','*.adhybridhealth.azure.com','*.azurerms.com','*.blob.core.windows.net','*.cloudapp.net','*.glbdns.microsoft.com','*.live.com','*.microsoft.com','*.microsoftonline.com','*.microsoftonlineimages.com','*.microsoftonline-p.com','*.microsoftonline-p.net','*.msecnd.net','*.msocdn.com','*.office.com','*.office.net','*.office365.com','*.onmicrosoft.com','*.phonefactor.net','*.queue.core.windows.net','*.servicebus.windows.net','*.table.core.windows.net','*.windows.net','dc.services.visualstudio.com','Home.Office.com','liverdcxstorage.blob.core.windowsazure.com','login.microsoftonline.com','login.windows.net','office365servicehealthcommunications.cloudapp.net','policykeyservice.dc.ad.msft.net','Portal.Office.com','secure.aadcdn.microsoftonline-p.com','telemetry.remoteapp.windowsazure.com','vortex.data.microsoft.com','www.remoteapp.windowsazure.com','*.Lync.com','evsecure-ocsp.verisign.com','evsecure-aia.verisign.com','evsecure-crl.verisign.com','sa.symcb.com','sd.symcb.com','*.omniroot.com','*.verisign.com','*.symcb.com','*.symcd.com','*.verisign.net','*.geotrust.com','*.entrust.net','*.public-trust.com','activation.sls.microsoft.com','clientconfig.microsoftonline-p.net','crl.microsoft.com','go.microsoft.com','login.microsoftonline.com','login.windows.net','odc.officeapps.live.com','office15client.microsoft.com','officecdn.microsoft.com','ols.officeapps.live.com','*.onenote.com','*.sharepoint.com','*.sharepointonline.com','*.streaming.mediaservices.windows.net','ajax.aspnetcdn.com','cdn.onenote.net','cdn.sharepointonline.com','prod.msocdn.com','r3.res.outlook.com','spoprod-a.akamaihd.net','static.sharepointonline.com','*.officeapps.live.com','*.cdn.office.net','*.assets-yammer.com','ajax.googleapis.com','*.cloudfront.net','*.yammer.com','*.yammerusercontent.com','*.outlook.com','*.hybridconfiguration.azurewebsites.net','*.Blob.core.Windows.Net','domains.live.com','hybridconfiguration.azurewebsites.net','outlook.office.com','outlook.office365.com','r1.res.office365.com','r3.res.office365.com','r4.res.office365.com','smtp.office365.com','directory.services.live.com','odc.officeapps.live.com','docs.live.net','roaming.officeapps.live.com','nexus.officeapps.live.com','sqm.microsoft.com','watson.telemetry.microsoft.com','login.live.com','wer.microsoft.com','microsoft-my.sharepoint.com','login.microsoftonline.com','ms.tific.com','msft.sts.microsoft.com','p100-sandbox.itunes.apple.com','signup.live.com','auth.gfx.ms','view.atdmt.com','client.hip.live.com','dc2.client.hip.live.com','c.live.com','go.microsoft.com','office.microsoft.com','officeimg.vo.msecnd.net','m.webtrends.com','account.live.com','c.bing.com','partnerservices.getmicrosoftkey.com','client.hip.live.com','clientconfig.microsoftonline-p.net','cl2.apple.com','sas.office.microsoft.com','foodanddrink.services.appex.bing.com','en-US.appex-rf.msn.com','weather.tile.appex.bing.com','office15client.microsoft.com','odc.officeapps.live.com','go.microsoft.com','login.microsoftonline.com','msft.sts.microsoft.com','odcsm.officeapps.live.com','microsoft-my.sharepoint.com','ms.tific.com','roaming.officeapps.live.com','o15.officeredir.microsoft.com','office.microsoft.com','officeimg.vo.msecnd.net','m.webtrends.com','d.docs.live.net','login.live.com','auth.gfx.ms','wer.microsoft.com','*.appex.bing.com','*.appex-rf.msn.com','appexsin.stb.s-msn.com'